Welcome
Preserve at Cedar River Apartments | Jacksonville, FL
FIND A NEW WAY OF LIFE ON THE RIVER
Water is essential for life. Where you find water, you'll soon discover vitality, activity, transformation, and reflection. Exciting things happen around water, and exciting things are happening at Preserve at Cedar River Apartments in Jacksonville, Florida. Our community is experiencing an inspired metamorphosis in both lifestyle and design! We're privileged to enjoy stunning natural beauty, unmatched scenic views, and an ideal riverfront location. We can't wait to share it with you.

Our 1, 2, & 3-bedroom apartments are undergoing a transformative series of enhancements, including full interior renovations, exterior refreshment, a new clubhouse experience, rebuilt docks, sports courts, and much more. All so you can take full advantage of living at our amazing peninsula location where The St. Johns River, Cedar River, and Ortega River converge.

With vibrant Jacksonville in view, you can immerse yourself in vacation-inspired living daily. Swim, kayak, go boating or paddleboarding, watch the birds, play tennis, pickleball, or just enjoy the sunset over the sparkling water. When you choose our apartments, you're choosing more than a place to live. You're choosing a way of life.

Let us show you what you've been waiting for.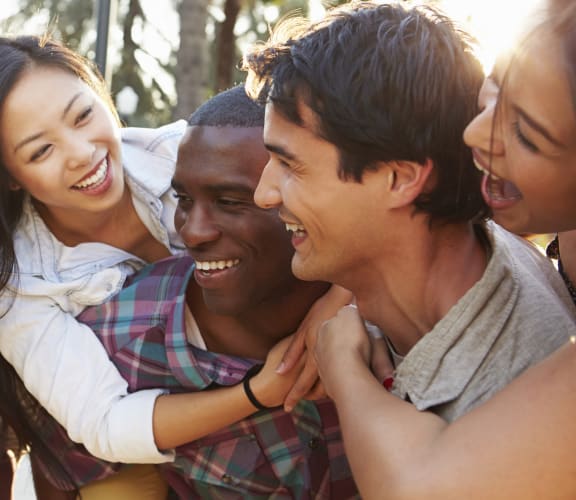 Amenities
An Unbeatable Location. An Unmatched Lifestyle.
It's time to rethink what "amenity" means. While our newly renovated apartments will include exceptional features such as stainless steel appliances, granite countertops, and hardwood-styled flooring, we believe you deserve more.
Our goal is to make the lifestyle you experience at Preserve at Cedar River match our unrivaled location. Let our apartments be your place of reflection and transformation, the place you come to find respite from the world. Maybe that looks like a vigorous workout in the fitness center, a relaxing swim in one of the two pools, kayaking by yourself to clear your head, binging your favorite series in bed, or eating breakfast on your private balcony. It's your call because it's your life. Enjoy it.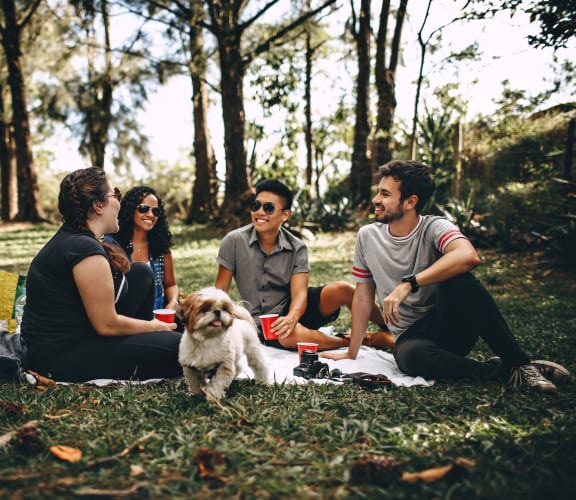 Neighborhood
Sail Through Life With A Smile.
Our apartments for rent are nestled in beautiful Jacksonville, Florida. Jacksonville is the ideal place to call home if you're looking for the perfect mix of activity and tranquility. With a plethora of scenic waterways, 22 miles of beautiful coastline, and ample opportunities to enjoy world-class fishing and exciting watersports, life in Jacksonville is hard to beat.

Savor the aromas and flavors of freshly cooked seafood - caught just moments before it's cooked, or hit the Jax Ale Trail, and sample our city's finest brews. Head out to the open ocean and land an unbelievable catch or just do some shopping at one of the many boutiques, galleries, or malls. Unique treasures are waiting to be found!

Sports are another central theme of the Jacksonville lifestyle. Cheer on the city's own NFL team, the Jacksonville Jaguars, or watch one of the minor league sports teams we're proud to host. If you prefer to be the athlete, lace up your skates, grab a bat, play a round of golf, or compete in a 5k! With public golf courses, sports complexes, ice rinks, races, and other venues and events located throughout Jacksonville, you'll never lack for activity.
Now Leasing
There is no better moment to find your ideal home at our riverfront community. Choose your apartment now and have a prime spot for the transformation of Preserve at Cedar River. Visit our floor plans page and choose the layout that makes you feel inspired. You can easily begin your application online.
See It Yourself
Now's the perfect time to join our community. Come see the changes as they happen and be a part of it! Our professional leasing team would love to provide a tour of our homes while showing you the amazing enhancements coming soon. Let's plan your visit today. Contact us for more information.

Locate us
Ready to connect?
Here's how to reach us.
Preserve at Cedar River is situated on a striking peninsula between three shimmering waterways. You'll find our apartments located on Confederate Point Road, just minutes from I-295 and State Rd 21 (also known as Blanding Blvd.) We are managed by SPM, and our team of leasing professionals would love to speak with you to plan your tour, answer your questions, or assist you with your online leasing application. Call us, use the contact us form, or just drop by the office. Let's get started on finding your ideal home today. We're ready to welcome you to your new way of life.